The BlueTherm Duo Bluetooth thermometer is designed to monitor and log temperatures remotely. Transmitting temperature data to your Android, Windows CE mobile, iOS or Bluetooth® wireless device via a secure connection.
The BlueTherm Duo's dual inputs allow measurement of two separate temperature sources.
The Duo Bluetooth thermometer kit includes:
292-601 BlueTherm® Duo LCD with 2 input thermocouple IEC socket -99.9 to 1372 °C
133-041 K air wire probe & croc clip 2 metre stainless steel braided
133-177 K Smoke House probe 4 x 225mm, 90° 2m PTFE S/S Lead & MPK
830-210 Therma Duo/TC Logger silicone boot
Each unit is housed in an ergonomic case and incorporates a backlit LCD display, red and blue LED. The flashing blue LED indicates Bluetooth® comms transfer, the red LED indicates on/ off and power status.
The BlueTherm Duo will securely transmit temperature data from two probes up to a maximum of 20 metres (line of sight).
Available as a download is the 'Pro App' software which reads two temperatures and provides simple-to-set high and low alarms. The 'Pro App' allows multiple alarms per probe so a process 'profile' can be created.
This App includes programmable alerts and notifications to prompt changes to heat settings or cool-down and also logs data from both probes to a graph.
A wide range of K thermocouple probes can be connected to the BlueTherm Duo, CLICK HERE for details. The BlueTherm® Duo is priced exclusive of probes.
Add a probe: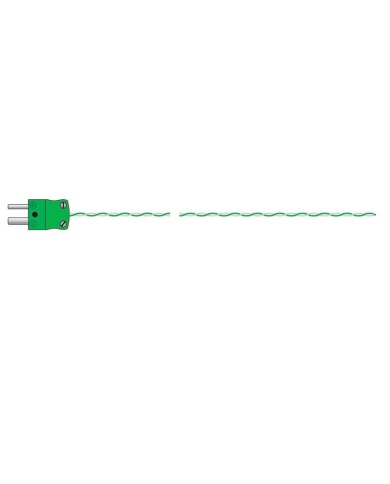 PTFE wire temperature probe. response time less...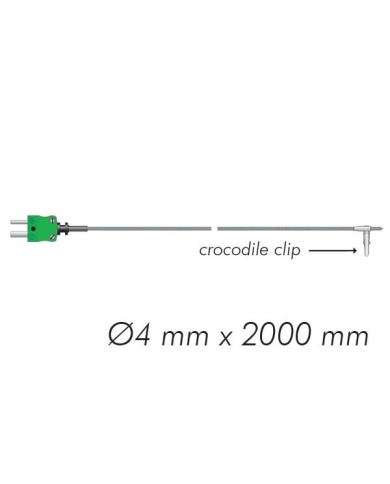 Crocodile Clip Oven Temperature Probe easily...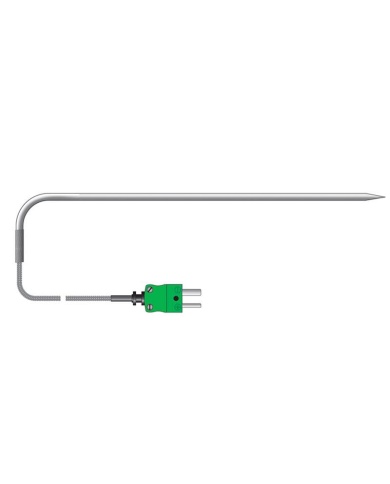 K Thermocouple Penetration Probe for BlueTherm ® Duo...